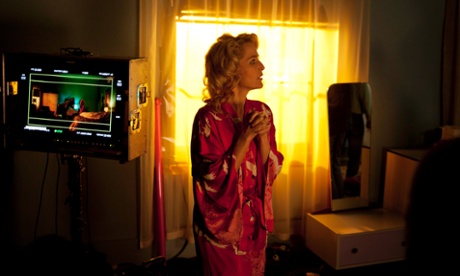 It was the hottest theatre ticket of 2014. And after a sold-out run at the Young Vic in London and an NT Live worldwide broadcast last month, Gillian Anderson is resuming the role of A Streetcar Named Desire's Blanche Dubois.
She does so in a short film directed by herself, written by Andrew O'Hagan and made for the Young Vic Shorts series, which presents companion pieces to productions that have been staged in the Young Vic theatre. Entitled The Departure, the film – according to Anderson – "imagines the circumstances leading up to Blanche arriving at her sister's house in New Orleans". Anderson said that she and O'Hagan "have had the opportunity to delve further into the life of this iconic character and create something which can be seen by audiences across the globe".
Blanche's backstory certainly offers O'Hagan plenty of material for a prequel. In Williams's play, Blanche says that her husband shot himself after she discovered that he was having an affair with an older man. Elsewhere in the play, Stella's husband, Stanley, says that Blanche was dismissed from her schoolteaching job after an affair with a 17-year-old boy, became "washed up like poison" and was run out of the town of Laurel for her promiscuous behaviour. The plot of The Departure has not yet been announced.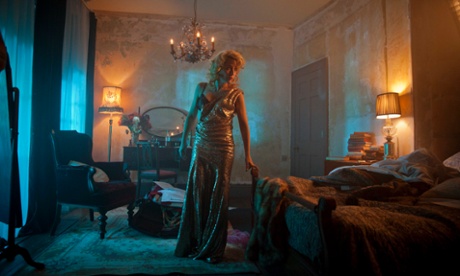 Anderson, who previously directed herself on screen for an episode of The X Files in 2000, won rave reviews for Streetcar. The production, which closed on 19 September, was staged in the round by the Australian director Benedict Andrews, whose startling treatment of the play included the use of a rotating set and a soundtrack including PJ Harvey and Chris Isaak. "Anderson captures both Blanche's airy pretensions to grandeur and her desolate loneliness," wrote Michael Billington in a four-star review. "Her Blanche is a deeply sensuous, tactile woman." Susannah Clapp gave the production five stars, writing: "The evening belongs to Anderson, who makes each phase of the DuBois disintegration her own."
The Departure, whose cast includes Bruce Alexander, Suzanne Bertish and Rollo Skinner, will be available on the Guardian and Young Vic websites, but further details of its release have not been announced.